2012 FUN DAY.......13th MAY 2012
Following the enormous success of our previous fun days, we held our fourth Fun Day on 13th May 2012, starting at 12pm. Over 500 visitors joined us to raise money for the rescue centre and to have some fun at winning prizes!

EVERYONE HAD A GOOD TIME AT CAFE BOBTAILS
You can't beat a home made cake and some parents used Cafe Bobtails as a place to rest whilst the children spent their pocket money winning sweets and cuddly toys!

MAIN PRIZE DRAW RAFFLE
Due to the popularity of our previous charity prize draw raffles, we are running another this year and tickets are still on sale at £1 each. We are pleased to announce that the top 3 prizes are:- 1st Prize - A fabulous 4* London hotel and West End theatre package for 2
2nd Prize - A luxury champagne & chocolate hamper
3rd Prize - £50 worth of John Lewis vouchers

If you haven't bought your raffle tickets yet, there's still plenty of time – the draw doesn't take place until 30 June and we'll post any prize you win, so you don't even have to live locally. The champagne and chocolate hamper looks absolutely divine! Just let us know how many you would like and we'll send you a Paypal invoice, so you can even pay by credit card. The postage cost will be 50p regardless of the number you buy.

Please contact us at bobtailsauction@aol.com for further information.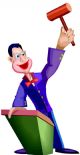 THE BIG AUCTION
The popular auction was back this year and we auctioned off some of the higher value items to the highest bidder to raise valuable funds for the rescue centre. It gave those who couldn't join us on the day to have a chance to participate in our big day.


LOT 1: KEMPTON PARK RACECOURSE - ADMISSION FOR 2
Admission tickets for entry for 2 people to any race meeting at Kempton Park Racecourse during 2012 (excluding 11th July, 17th August, 8th & 15th September and 26th & 27th December).

THE WINNING BIDDER WAS AMANDA G AT: £22


LOT 2: DENBIES WINERY & VINEYARD TRAIN TOUR FOR 2
Denbies Vineyard (www.denbies.co.uk) is situated in Dorking, Surrey. The winery tours operate daily all year round and the vineyard tours are seasonal, operating from March to September.

The tour commences with a 20 minute surround vision film in the 360 degree cinema. This is followed by a train tour through the working winery on an indoor 'people mover'. The journey ends in the atmospheric Denbies cellar where you will be guided through three specially selected wines to taste & enjoy. You can then move on to the Vineyard Tour with full commentary, which takes visitors at a leisurely pace to some of the most beautiful viewing points in the vineyard. A recorded commentary enhances the trip making it an informative and comfortable way to experience the magnificent panoramic views of the Denbies Estate and the North Downs. Throughout the seasons the changing scenery captures the imagination, from the first bud burst of spring to the opulent vines of the autumn. Each tour takes approximately 45 minutes, so it will be a terrific day out with tickets worth over £30!

THE WINNING BIDDER WAS GILL O AT: £20


GAMES STALL
There were lots of games for all ages of children (and adults) to play to keep them out of mischief! Popular games included "Aces High", lucky dip, guess the name of the rabbit and lots more.

FACE PAINTING
Face painting is always one of our favourite stalls! Kerry was back again this year to paint the faces of lots of excited children throughout the afternoon.....and the odd adult too!

ADOPTION & SPONSORSHIP INFORMATION
The sponsor animals were on hand to say thank you to all the people who sponsor them throughout the year. Some people had not met them before, so were delighted to see them for real!

There were plenty of people on hand to explain all about our adoption process and how if you don't want rabbits or guinea pigs of your own, you can sponsor one.

"WHITE RABBIT" STALL
It's normally a white elephant stall, but we call ours the 'white rabbit' stall! It was selling all sorts of second hand donated goodies throughout the afternoon and some people really picked up a bargain!

ANIMAL GOODS STALL
There were loads of animal reated bits and bobs for sale, including indoor pens, pet carriers, food treats, special hay, toys and more!

DONATION TOMBOLA
One of our most popular and eagerly awaited stalls is always our donation tombola, where the odds of winning are high! There were all sorts of goodies to win, from theme park tickets, perfume, gift vouchers, DVDs and much, much more.

BOBTAILS BITS STALL
We were selling all sorts of rabbit and guinea pig related merchandise including:-


♥ Bobtails ballpoint pens
♥ Coasters
♥ Rabbit & guinea pig car signs
♥ Mouse mats
♥ Our 2013 wall and desk calendars
♥ Both photo and needle felted rabbit & guinea pig key rings
♥ Rabbit & guinea pig needle felted mobile phone charms
♥ Bobtails car stickers
♥ Rabbit & guinea pig fridge needle felted magnets
♥ Our new Bobtails branded cloth shopping bags
♥ Bobtails trolley tokens

....and lots more

REFRESHMENTS
As usual, the refreshments stall was the centre attraction providing visitors with hot and cold drinks as well as snacks and every kind of homemade cake you could think of. yum yum!!

JEWELLERY STALL
There was lots of lovely jewellery at rock bottom prices, including bangles, necklaces, earrings and lots more.

CUDDLY TOY TOMBOLA
This is always a very popular stall amongst the children (and a surprising number of adults too)! The odds are always high and this year we had nearly 500 soft toys looking for new homes!

RABBIT & GUINEA PIG TOMBOLA
Crammed full of rabbiit and guinea pig treats and goodies, this stall was so popular, it was difficult to keep up with demand! Here it was, just before we opened...within mintes, it was absolute chaos as people picked out winning ticket after winning ticket!

COLOURING COMPETITION
We always enjoy judging the colouring competition and it seems to keep the children out of mischief for a few minutes too! It was run again this year with 4 age groups:-


0-3 years
4-6 years
7-10 years
11 years and older

The results are now in and we are proud to announce the following winners:-

AGE GROUP 0-3
The winner of the colouring competition for the 0-3 age group was Annabelle at at 2 1/2. We think she enjoyed herself colouring in this picture!

AGE GROUP 4-6
The judges were divided on the winner of the 4-6 age group, but the artist with the most number of votes was 6 year old Lilia with this masterpiece.

AGE GROUP 7-10
The judges were really impressed with 10 year old Abby's terrific drawing. Who knows, with skill like this, we may have found someone before they are famous! Well done Abby!

AGE GROUP 11 AND OVER
What on earth was a 25 year old doing spending his time colouring in a picture with people half his age??!! The judges were however unanimous in their decision on the winner of this category, but next time Sean, please give the real children have a chance of winning (you know who you are)!!!

PLANT STALL
What an amazing display Anne & Layla managed to create with the donated plants. Although we didn't manage to sell every single plant, there weren't many left at the end of the day.

SILENT AUCTION STALL
We had been donated some high value items that seemed to good to give away as prizes on our tombolas. Janice used her sales skills to raise hundreds of pounds from auctioning off the various goodies to the highest bidders. There was something for everyone's budget, from racecourse tickets, to an absurdly delicious looking Patisserie Valerie chocolate cake, separate family passes to both Hever Castle and Leeds Castle, a cardboard "bunny maze", a beautiful hand engraved guinea pig glass and a hand crafted guinea pig themed shopping bag. The top item was a charcoal picture of a hare in the grass, which fetched £150 on its own.

BOTTLE TOMBOLA
This year, we had a separate tombola for just bottles that had been donated. Thanks to our generous supporters, we ended up with well over 100 bottles of almost everything you could think of....champagne, rum, water, shampoo, perfume, squash, vodka, shower gel, hand cream - in fact, you name it and we probably had it! People were coming back again and again to try their luck!

SWEETS TOMBOLA
Another new idea for this year's Fun Day turned out to be the children's favourite - a sweets tombola! With a high chance of winning, children (and some adults) were winning jars of all kinds of yummy sweets. The top prize was an enormous jar crammed full of sticky sweets, marshmallows, chocolate, toffee and biscuits. We could hardly keep up with the demand for tickets on this stall!

PHOTOGRAPHIC CARDS STALL
Fabulous nature photographer, Graham Carey, was selling his cards and everyone was wowed by the quality. Graham kindly agreed to donate a percentage of his sales on the day to Bobtails.

THANK YOU TO ALL OUR DONATORS
We received lots of kind and generous donations, including the following fabulous items:-



Bocketts Farm - www.bockettsfarm.co.uk
Entrance ticket for 1 adult & 1 child

Paradise Wildlife Park - www.pwpark.com
2 entrance tickets

Birdworld - www.birdworld.co.uk
2 child entrance tickets

Woodcote Green Garden Centre and Nurseries - www.woodcotegreen.com
A rabbit hutch

Wingrave Vets - www.wingravevets.com
A £50 cash donation

Godstone Farm - www.godstonefarm.co.uk
Family entrance tickets for 2 adults and 2 children

Beale Wildlife Park - www.bealepark.co.uk
Entrance tickets for 1 adult and 1 child

New Forest Wildlife Park - www.newforestwildlifepark.co.uk
2 family entrance tickets, each for 2 adults and 2 children

Denbies - www.denbies.co.uk
A winery and a vineyard train tour for 2

Arundel Wetland Centre - www.wwt.org.uk
A faimily entrance ticket for 2 adults and 2 children

Burns Pet Supplies - www.burnspet.co.uk
Meadow hay, treats and small animal guides

Deirdre Speed -
A bottle of Champagne

The Willow Warren - www.westwaleswillows.co.uk
Two large boxes of hay and loads of willow rabbit toys

Leeds Castle - www.leeds-castle.com
Entrance ticket for 2 adults and 3 children

Toby Carvery - www.tobycarvery.co.uk
A meal voucher for 4 people and a meal voucher for 2 people

Epsom Downs Racecourse - www.epsomdowns.co.uk
2 adult race tickets for the August bank holiday fun day on 27 August 2012

Chessington World of Adventures - www.chessington.com
4 full price entrance tickets

Doddington Place Gardens - www.doddingtonplacegardens.co.uk
Family entrance tickets for 2 adults and 3 children

Paul Richardson
Soft Toys

Kempton Park - www.kempton.co.uk
A pair of general admission tickets for two people

Karen & Graham Pankhurst
Beany baby toys, Wine, Champagne & other goods

Headrush Hair Studio - www.headrush-hairstudio.co.uk
A voucher for a cut and blow dry

Staunton Farm, Gardens & County Park - www.hants.gov.uk/staunton
A family entrance ticket for 2 adults & 2 children

Hever Castle & Gardens - www.hevercastle.co.uk
4 Entrance tickets for both the castle and gardens

Nathalie Hugin
A bottle of rum, a bottle of wine and a bottle of hand wash (for our bottle tombola!)

Anne Hantouli
A bottle of 'Flower' by Kenzo perfume and is kindly growing plants that will be for sale on the day

Clarins - www.clarins.co.uk
A pampering body care gift set

Purina - www.purina.co.uk
A fleecy animal blanket and dog toy

Amanda Foley
A box full of all sorts of goodies as prizes for our donation tombola

Goddard Veterinary Clinic - www.goddardvetgroup.co.uk
Lots of rabbit toys and treats

Squires Garden Centres - www.squiresgardencentres.co.uk
A £5 gift voucher

Helen Miller
A £20 gift card for Ticketmaster

Turk Launches - www.turks.co.uk
Two complimentary tickets, each for 2 people, on any weekday return service along the Thames between Hampton Court, Kingston, Twickenham and Richmond

London Wetland Centre - www.wwt.org.uk
A family entrance ticket for 2 adults and 2 children (under 16 years)

Caitlin Cresswell - www.naturalbalance.me.uk
A reflexology voucher

Haytor Kennels and Cattery, Dorking - www.haytorkennels.co.uk
A box containing 48 packs of Caramel Bunnies & some bottles from the Kennel girls

The Beauty Lounge - www.beauty-lounge.co.uk
A big boxed luxury candle

The Banstead Village Veterinary Surgery - www.bansteadvillagevets.co.uk
A rabbit or guinea pig neutering operation

Marwell Wildlife - www.marwell.org.uk
2 child passes

One of the Sponsors of Hutch 2 (please phone us to confirm your name!) -
Has kindly donated a range of bottles (including champagne) for our bottle tombola

Frean & Smythe Vets of North Cheam - www.freanandsmythvets.co.uk
A hamper of rabbit and guinea pig goodies

CV Furniture -
A £10 cash donation

Daniel Fairbairn
A bottle of cider

Dave Braddock
Some Petunia plants

Chris Adams
£200 donation

The Hay Expert - www.thehayexperts.co.uk
A Maze Haven and some guinea pig nests

Hollis Art - www.hollis-art.com
A wonderful original charcol picture of a hare

Waitrose in Epsom - www.waitrose.com
A selection of cakes & a bottle of champagne

Ewell Veterinary Centre - www.ewellvets.co.uk
Bags of Excel Herbage and money off vouchers

Patisserie Valerie in Kingston-upon-Thames - www.patisserie-valerie.co.uk
A wonderful chocolate & strawberry cake